Join Our Telegram channel to stay up to date on breaking news coverage
After a turbulent week, the crypto prices have a chance to catch their breath as the CPI data shows that the inflation rate has started to cool. After dipping below its June low, Bitcoin price has started to climb again, and it's looking as if the rest of the crypto market is on its way to making a come back. 
Crypto Prices Rally as CPI Data Shows a Positive Sign for The First Time in Months: 
The CPI (consumer price index) data released by the government shows a lower-than-expected increase. The latest numbers say that the consumer price index has increased by a mere 0.4%, which is a sign of big relief for those who were thinking that it would be somewhere around 0.6% to 0.8%. 
After the US midterms election results triggered a massive sell-off, pushing the Bitcoin price down to $15.48k, these numbers prompted bulls to create a relief rally. The rebound has resulted in the Bitcoin price climbing above $17k. 
While this bounce isn't a result of a bullish engulfing pattern, hope remains as the seller's market has emerged in the crypto space. 
Here is the intra-day chart for Bitcoin showing that bulls have started to step in. However, there were some sell-offs in the early hours of 11th November. 
Following closely to this trend, Ethereum has also started to climb back. At the time of writing, the Ethereum price is above $1.2k.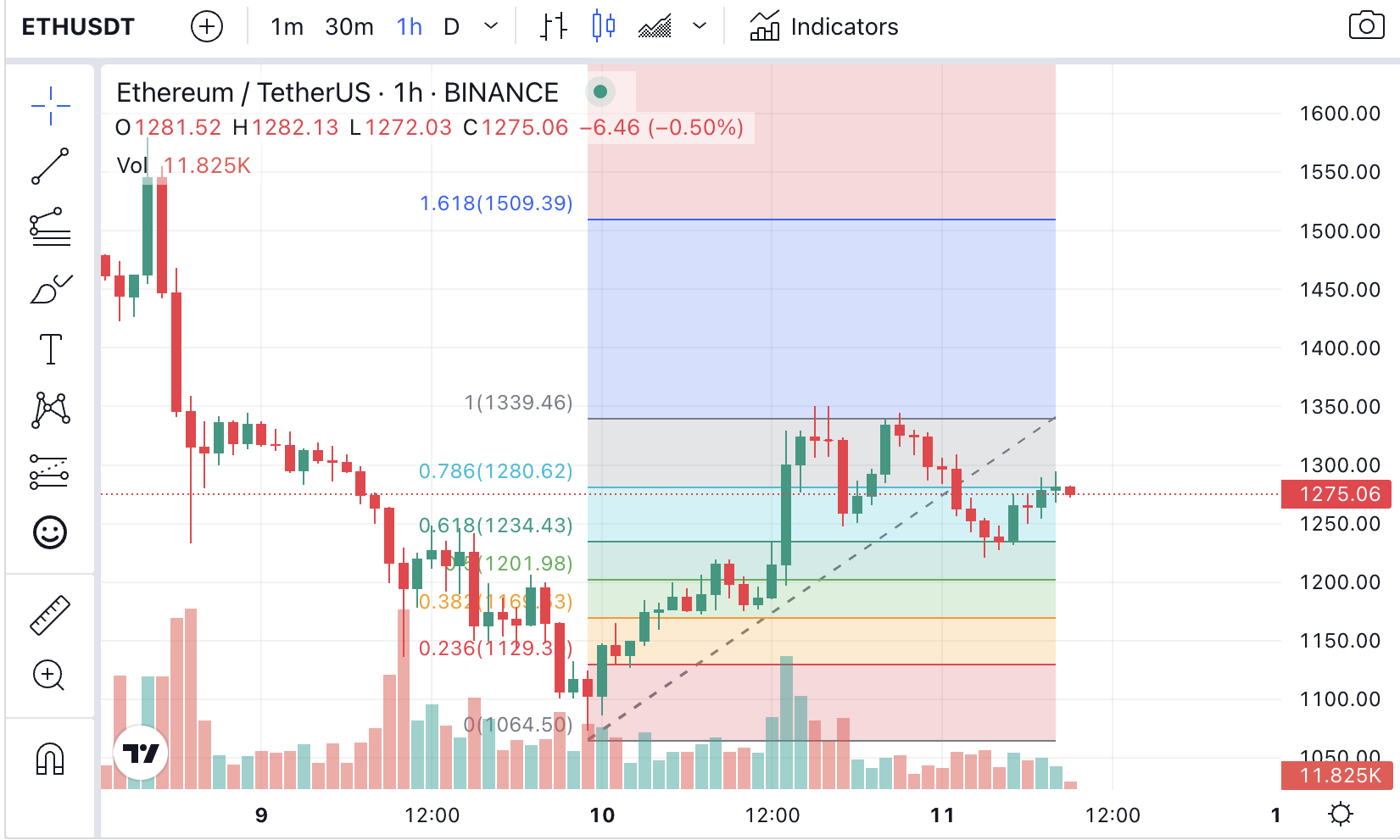 While it is uncertain how long this rally will last, many say the worst is over. 
Not All Assets have the Reason to Celebrate
While Ethereum's and Bitcoin's price rally has started to give people hope, not all cryptocurrencies have a cause to celebrate, most of all FTT. 
The native crypto of the FTX cryptocurrency exchange collapsed from $22 to $3.2 within four days. As more and more info has started to emerge about FTT's founder's misuse of the user's assets, people's confidence in this once-leading cryptocurrency exchange has begun to wane. A major catalyst of this downfall was Binance backing out of bailing out FTX after it became clear that FTX was beyond saving. Does that mean FTT is bound to suffer the same fate as LUNA?
The intra-day trading chart shows that might not be the case, as some goodwill remains due to Sam Bankman-Fried's public image in the crypto space.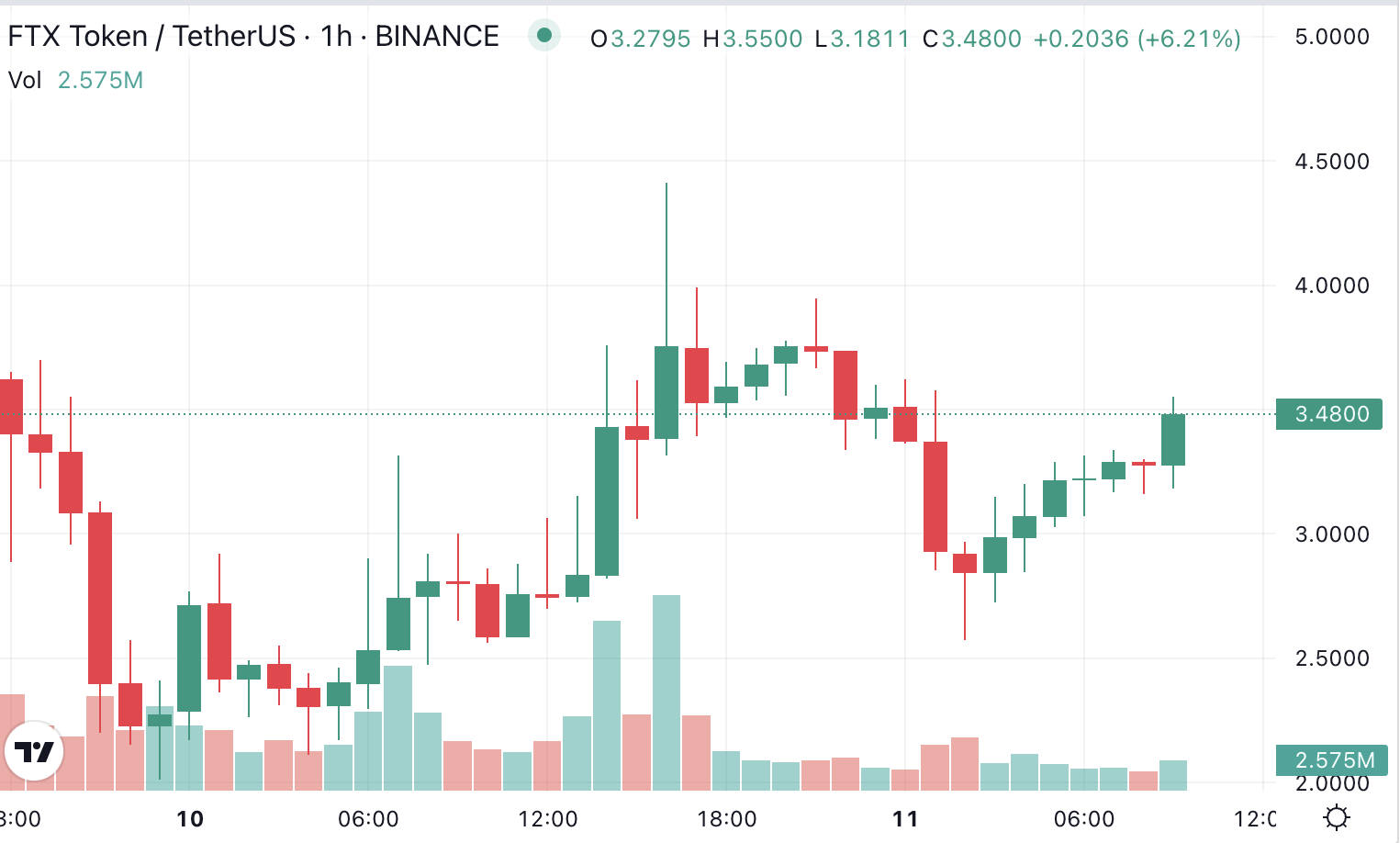 After maintaining silence on the subject for so long, Sam Bankman-Fried issued a public apology after on Thursday. Early reports show that SBF has lost 94% of his $16 billion wealth in one single day and now is asking for billions to bail out the troubled cryptocurrency exchange. 
Do not Lose these Early Moving Opportunities
This week has been a headache for most crypto investors. From Binance vs. FTX to Us mid-terms to CPI data, every factor has pushed the crypto prices to swing like a pendulum. That said, with better social and on-chain trading analytics, those who could gauge these market movements and shorted Bitcoin minted a lot of profits. 
Dash 2 Trade aims to bring such nuanced crypto analytic tools within the grasp of an ordinary trader. Created by the makers of Learn 2 Trade, Dash 2 Trade offers multiple features that allow investors to gauge market sentiments from an analytical POV to invest in cryptocurrencies wisely. 
Dash 2 Trade is currently undergoing its presale and is on stage 3. It has raised close to $6 million. Early movers should hurry to profit from the price appreciation that comes with subsequent presale stages. 
Related Articles
Dash 2 Trade – High Potential Presale
Active Presale Live Now – dash2trade.com
Native Token of Crypto Signals Ecosystem
KYC Verified & Audited
Join Our Telegram channel to stay up to date on breaking news coverage
Credit: Source link